How do I setup Random Review?
To set up random review please click on the user icon in the bottom left corner to access the preferences.  Next click on Random Review.  From there you will see a screen with fields for your Random Review settings.  You can change the number of months shown in your Random Review tab, then you can configure the percentage of emails, social media posts, web page updates, etc. using the boxes to type in your desired percentages.  For example, you can choose to review 0.5% of internal communications and 2% of outbound communications.  Once you have adjusted things to your liking you will need to click on the Save button.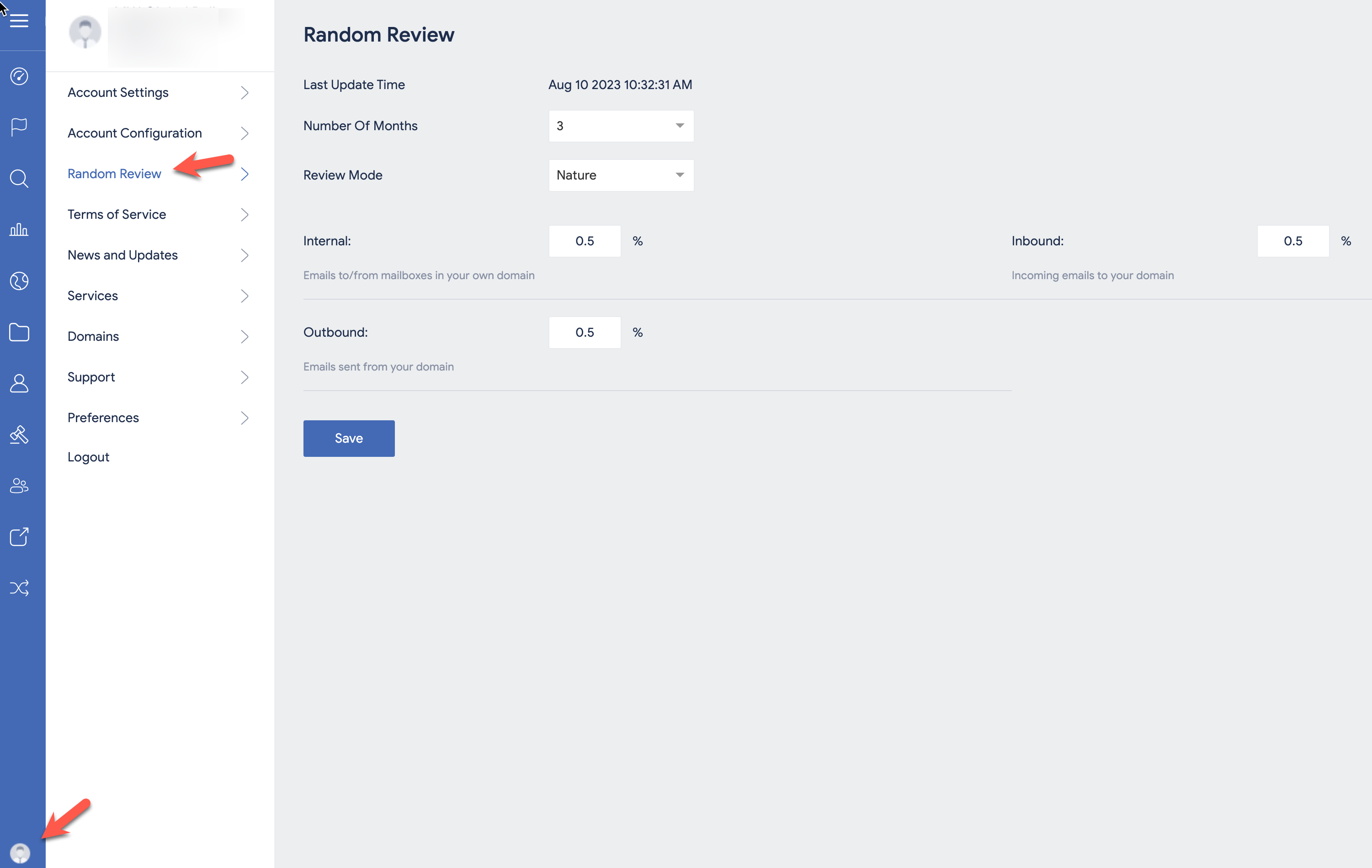 Facebook®, Instagram®, LinkedIn®, Twitter®, YouTube®, Bloomberg®, Zoom®, RingCentral®, Microsoft®, Microsoft Teams®, Slack®, and Salesforce® are all registered trademarks of their respective entities.
MessageWatcher archiving complies with all the above companies' terms, conditions, and related policies.