How do I import a MessageWatcher export into Outlook?
Once you have used the Export button in the MessageWatcher Search screen to download/export content, you will be able to go to the Exports section of MessageWatcher to see the download/export. In the Export tab you will see that file with the name you chose. In the example below we chose "Demo export" as the file name.
Click on the download icon, next to the trash icon, to put that file onto your computer (the file shows up in the bottom left corner of your browser).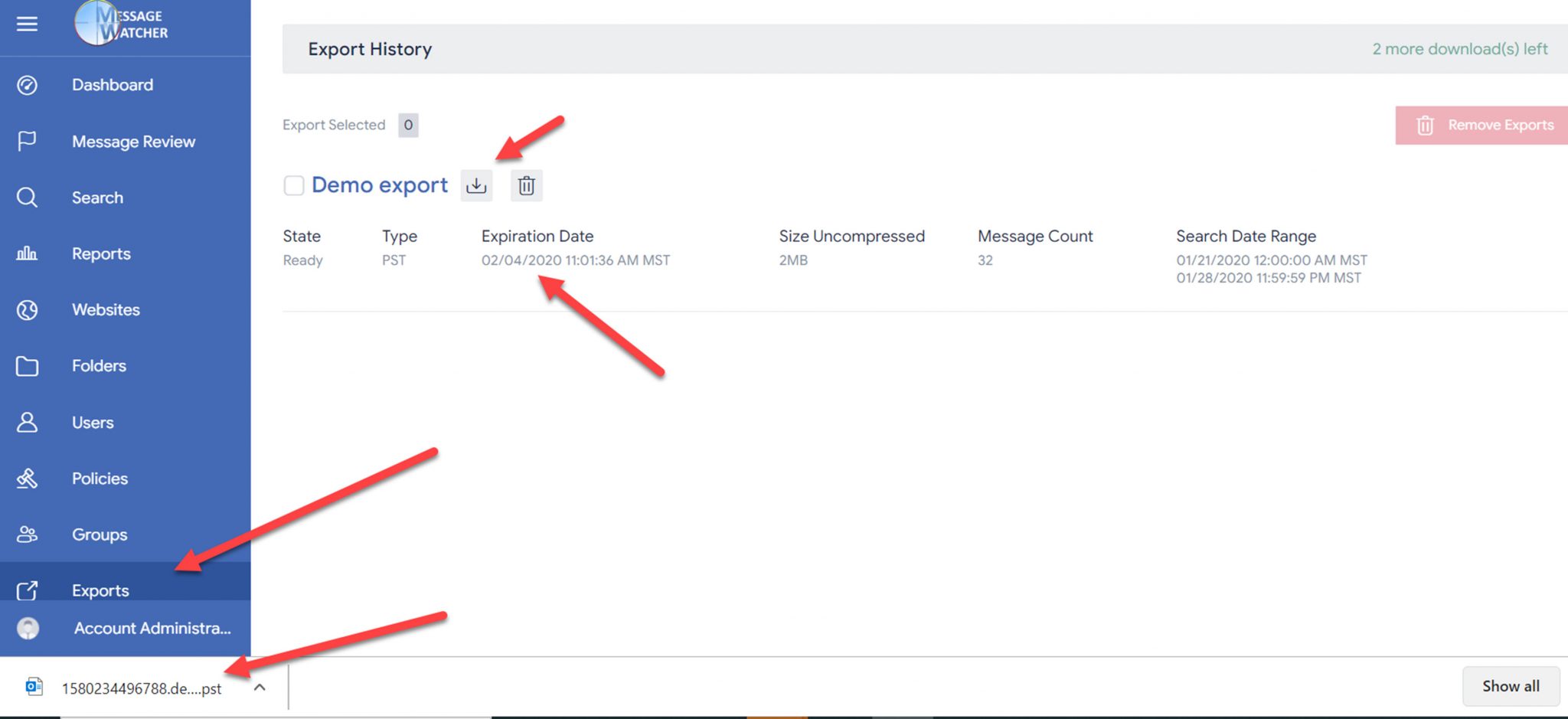 Remember that folder because you will need to go to that folder in the next steps which are about importing that folder into Outlook. You can remind yourself of the folder by right clicking on that new file and select "Show in Folder"
Open Microsoft Outlook Click on File
Click on Open & Export
Open the folder into which you downloaded the Export file from MessageWatcher.
After you import the file the emails will be in a folder named Archive and show up in Outlook with your other folders like Trash and Junk.
Facebook®, Instagram®, LinkedIn®, Twitter®, YouTube®, Bloomberg®, Zoom®, RingCentral®, Microsoft®, Microsoft Teams®, Slack®, and Salesforce® are all registered trademarks of their respective entities.
MessageWatcher archiving complies with all the above companies' terms, conditions, and related policies.